14.11.2023
Christmas Road Trips: 7 Top Destinations in Malaysia to Explore
December is a great month to enjoy Malaysia's beauty, with plenty of sunshine during the day. Here are the top destinations for your Christmas road trips in 2023!
Nothing beats a road trip during the Christmas break while blasting Michael Bublé's Christmas albums and singing along with your loved ones. December is unquestionably the best month to enjoy Malaysia's beauty, with plenty of sunshine during the day, making it ideal for sightseeing.
Though Malaysia does not have winter, the month of December appears to have one of the lowest temperature ranges from 24 degrees Celsius to 30 degrees Celsius. There may be a little rain here and there, but let's just pretend it's snow!
It's starting to look a lot like Christmas, with everything decorated in the Christmas theme and stockings hung about. We understand how excited you are for Christmas and would like to use this time to wish you hope, peace, and loads of Christmas cookies this time of year! Not only that, but we'd love to show you some of the best places to go for Christmas in Malaysia!
Cameron Highlands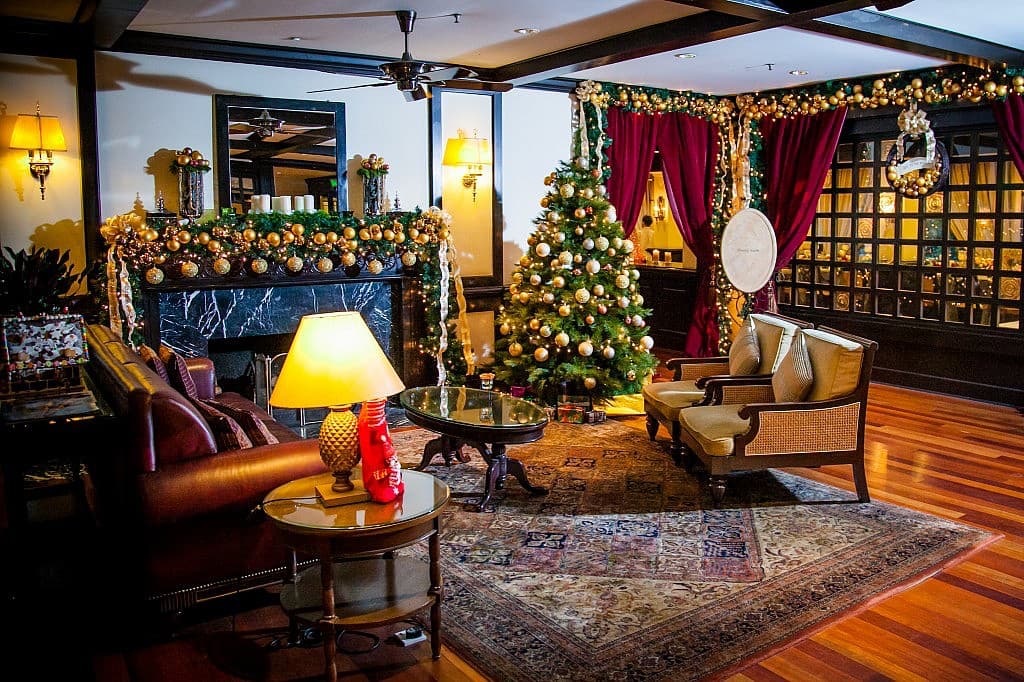 Source: https://robbreport.com.my/passport/christmas-tree-lighting-2018-package-cameron-highlands-resorts/
Cameron Highlands is the best destination to experience the cosy, cool Malaysia Christmas holiday. Something about the cooling air makes you feel like you're in a Christmas movie – with beautiful greenery all around you.
If we were to be particular, we'd recommend that you plan your Christmas holiday at Cameron Highlands Resort since the Christmas atmosphere there is simply beautiful. When you experience it with your own eyes, the Christmas Tree Lighting Ceremony is magnificent and serves some of the best Christmas buffets!
Legoland, Johor Bahru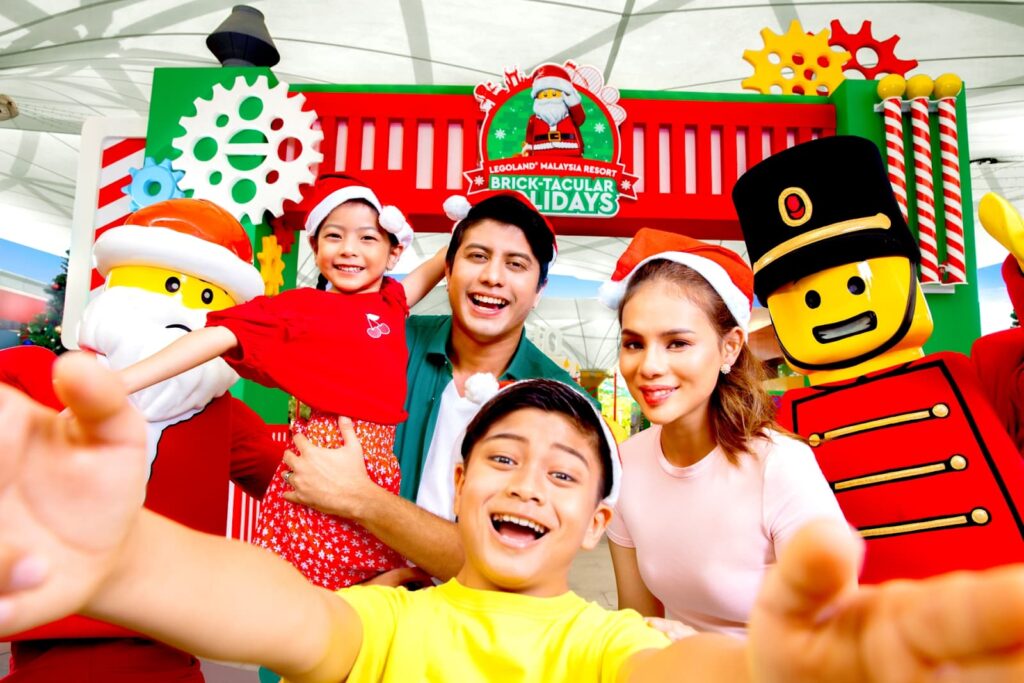 Source: https://www.legoland.com.my/tickets-passes/day-tickets/offers-deals/
Come to Legoland Johor for some brick-tastic fun! This would be an ideal holiday destination, beginning on November 24 and lasting until the end of the year. You'll get to see the park with a sprinkle of LEGO® enchantment and enjoy the dazzling lights and spectacular seasonal celebrations!
Your children will enjoy this yearly occurrence, especially when they see Santa and the Toy Soldier during the meet and greets. In addition, if you're lucky, you may win an incredible surprise worth up to RM100,000 in their Annual Advent Calendar* Draw!
*T&C Apply
Genting Highlands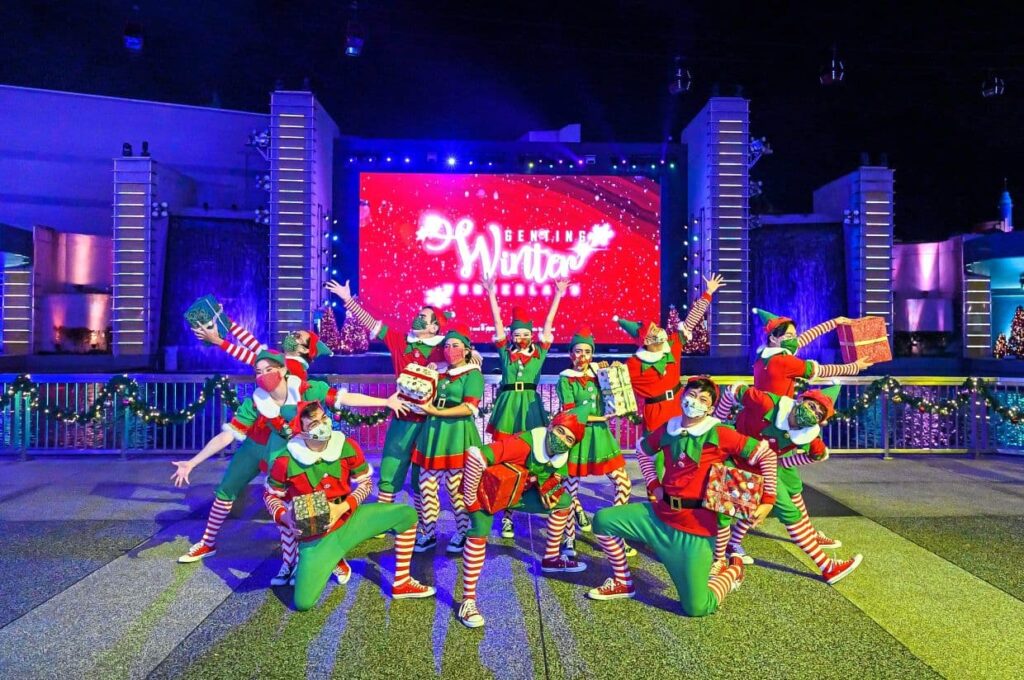 Source: https://www.thestar.com.my/news/nation/2022/12/02/genting-winter-wonderland-is-back
You don't have to travel all the way to London because… Winter Wonderland has arrived in Genting Highlands! Genting Highlands transforms into a magnificent Christmas paradise, delighting you and your loved ones with a one-of-a-kind festive experience.
Everything seems like a dream, with sparkling lights, vibrant decorations, and massive Christmas trees! You may also stroll around the Christmas Village, at which you can buy gifts, eat wonderful festive foods, and watch live carolers and musicians play. Nothing beats Christmas in Genting Highlands.
Portuguese Settlement, Melaka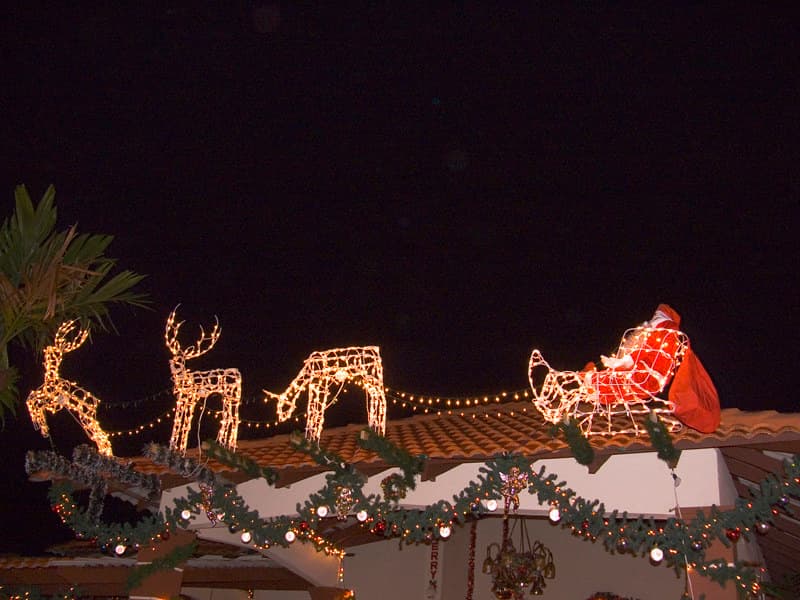 Source: AmazingMelaka.com on Flickr
The Portuguese Settlement is one of the best Christmas places to visit, especially once you're in Melaka, due to its breathtaking beauty. It has become one of the most awaited celebrations of the year for the population in Melaka, a Unesco World Heritage Site.
The Christmas traditions here have been around for years and are getting stronger than ever! It also has become a famous tourist destination for those who want to experience Christmas in the classic Malaysian way. The feelings here are perfect, with Christmas lights and decorations everywhere.
I-City Shah Alam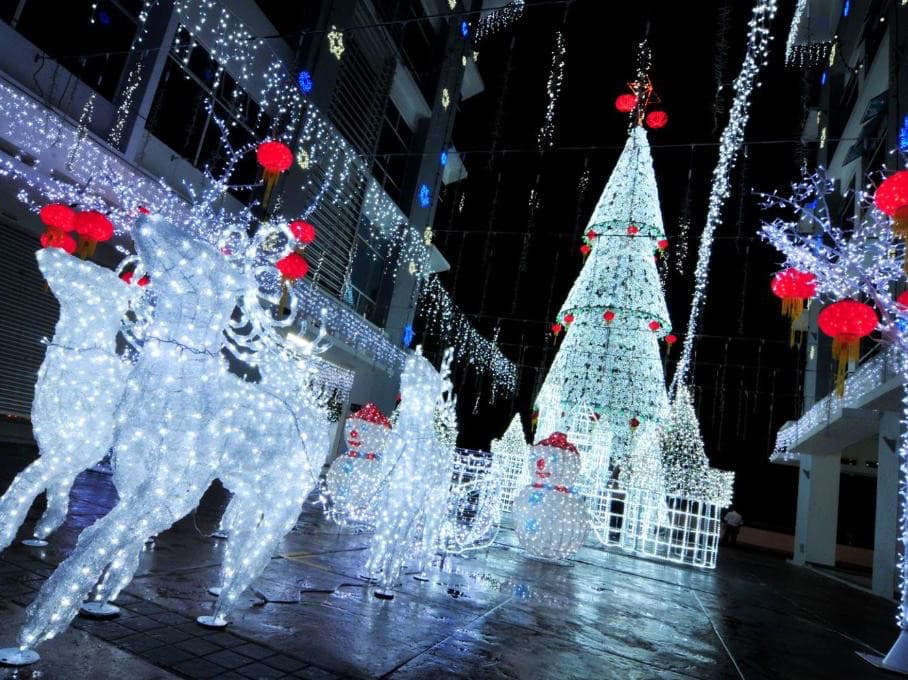 Source: https://my.trip.com/moments/detail/shah-alam-14846-10347007?locale=en-MY
Drive down to Shah Alam and explore the magnificent I-City, which is simply spectacular during Christmas. The Snowalk at I-City will allow you to experience snow during Christmas in Malaysia! I-City, as we all know, is a technology park that comes alive at night with millions of brilliant LED lights.
When you arrive, you'll notice a massive Christmas tree with reindeer made entirely of LED lights. It's unquestionably one of the places to go for Christmas to immerse yourself in the festive spirit.
Penang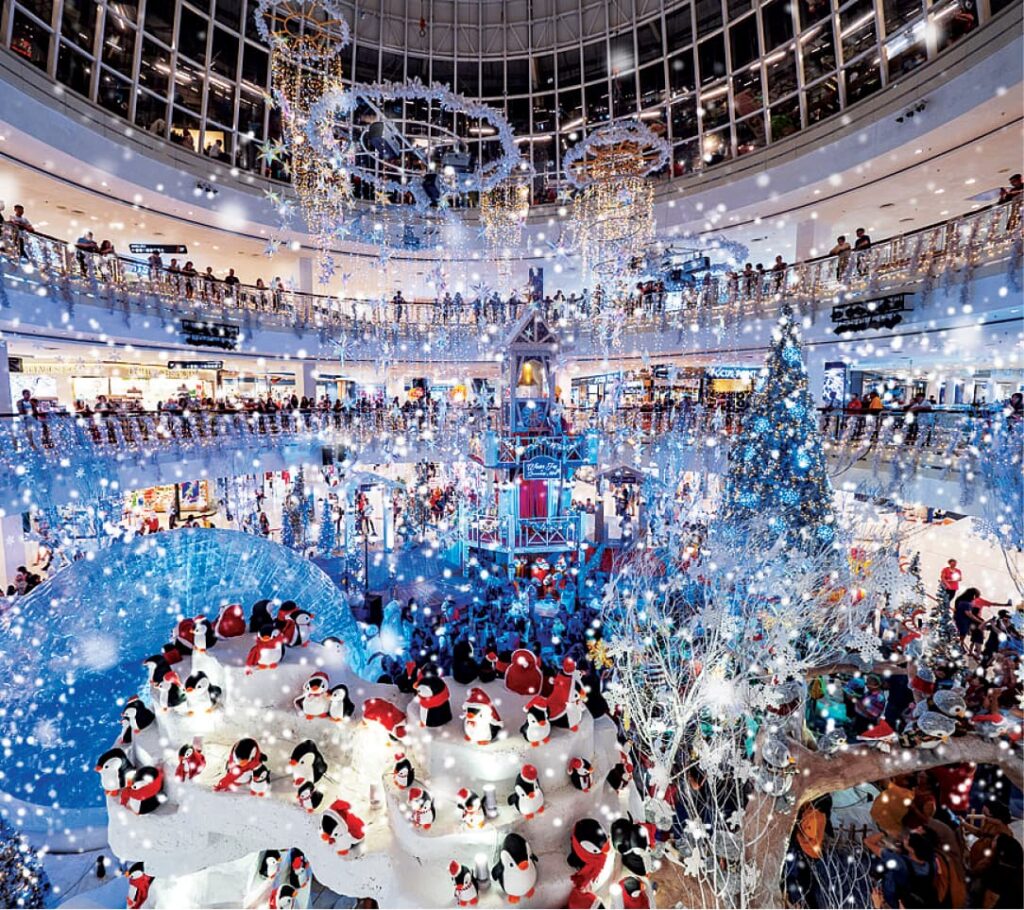 Source: https://www.edgeprop.my/content/1625464/malls-best-christmas-decor
Yes, you're probably asking where the photo above is, and the answer is Penang! Every year, the Queensbay Mall amazes us with its Christmas decorations. The mall completely transforms into a winter paradise allowing you to thoroughly immerse yourself in the Christmas mood.
Take advantage of this opportunity to try some delectable foods in Penang. Even if it's Christmas, a plate of Nasi Kandar or Penang Laksa can never go wrong!
Kuala Lumpur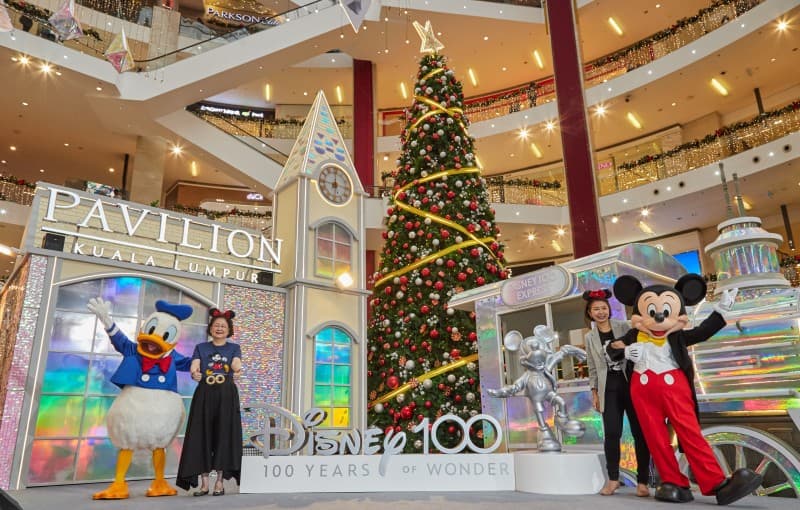 Source: https://www.tourism.gov.my/news/trade/view/discover-the-wonders-of-christmas-at-pavilion-reit-malls
Last but not least, your Christmas road trip will always come down to Kuala Lumpur. With so many Christmas activities and markets going all over, there isn't a single day during December when you'll be bored!
The malls in KL are always wonderfully decorated, especially the stunning Twin Towers, KLCC, and Pavilion Kuala Lumpur! You'll get to enjoy a bunch of Christmas deals in addition to celebrating Christmas! Who doesn't enjoy going Christmas shopping?
Wrapping It Up
Consider the simplicity of renting a car with WAHDAH, your trusted car rental company, while you get ready to explore these gorgeous Christmas road trip destinations. Getting your vehicle to go around during your Christmas road trips not only simplifies the journey but also allows you to enjoy the beauty of Malaysian Christmas traditions!
Still, wondering what's next for your adventure in Malaysia & Singapore? Follow us on Telegram for the latest updates
https://t.me/wahdahmy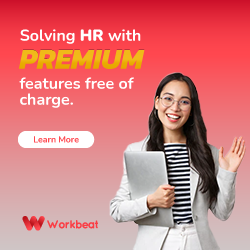 Categories
---
Recent posts
---