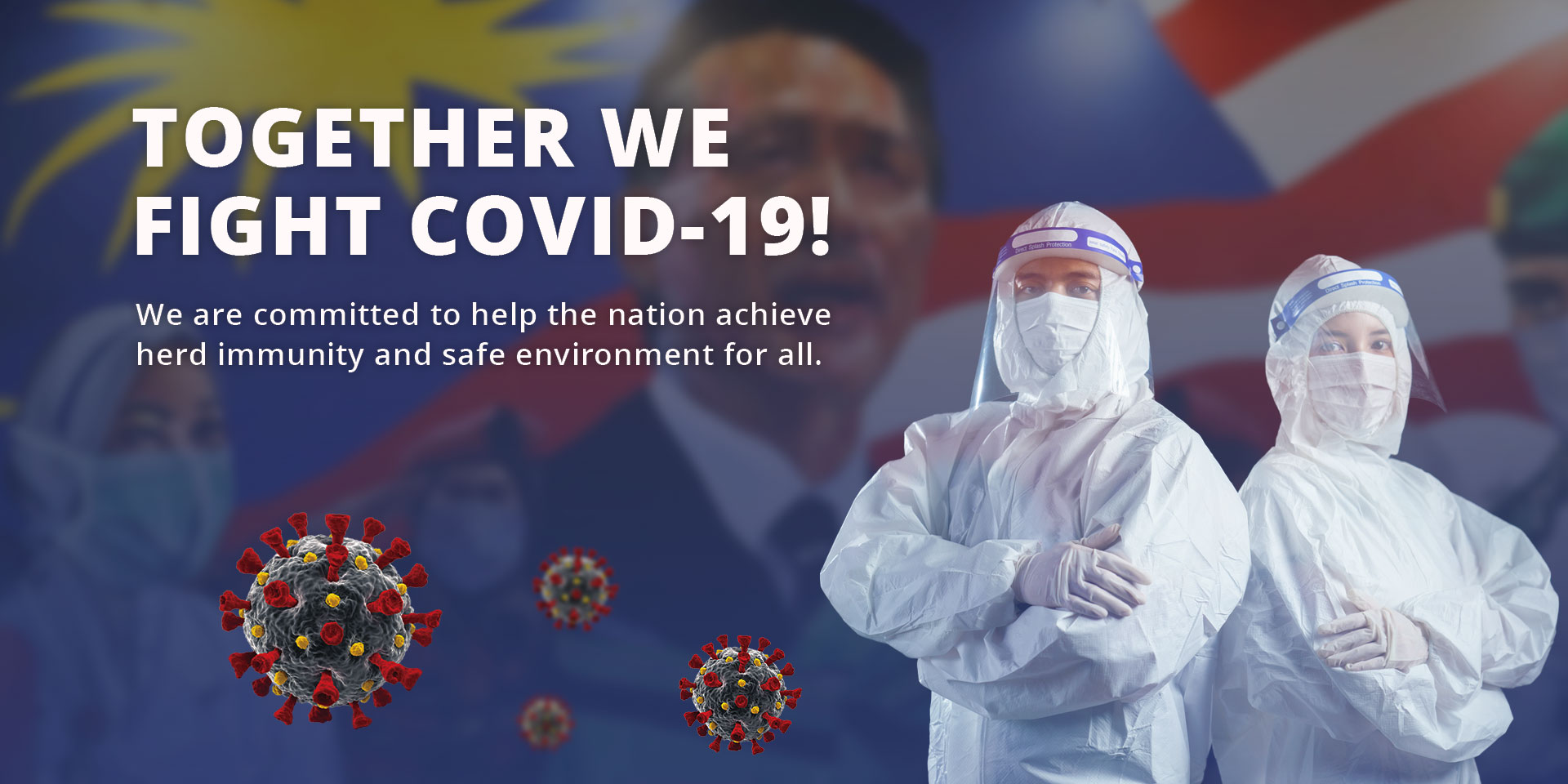 Vaccination and Early Detection is a Priority
Fighting Covid-19 made simple - we have everything you need in one place
SELF-TESTING KIT
Get confirmation on COVID-19 status for yourself or closed ones with Salixium self-testing kit today!
BUY NOW
VACCINATION EFFORT
Get to vaccination center with our fully disinfected car plus affordable rates with up to 90% rebate.
BOOK NOW
An Iniative for the Community
WAHDAH and MEDKAD work hand to hand to help the community overcome the challenge of the COVID-19 pandemic

FAQs
Salixium is a Rapid Antigen Test for screening purposes that can be used to detect Covid-19 infection. It is approved by MDA and recommended by MOH. With Salixium, your test result can be tracked and traced using mySALIXIUM app and it will automatically report to MOH.
There are two delivery options available on our website:
1. Self-pickup
Pickup locations are only available at the listed locations.
2. Postage
Kindly expect 1-2 working days to process your order before we dispatch your parcel to the selected courier. Once your order has been shipped, you will receive a tracking number for your order.
Click here
for product usage guide.
With utmost precautions and preparations, travel during COVID-19 seems possible. If you want to plan for a trip, make sure you have been fully vaccinated, avoid large crowds, maintain social distance, sanitize your hands regularly, always wear your mask wherever you are and keep yourself updated with the current health regulations from
Malaysia's Ministry of Health websites
.
Yes, don't worry. All the drivers are fully vacinated required to adhere to strict standard operating procedures (SOP) outlined by the health authorities such as wearing face masks, hand hygiene, and limit the number of passengers in the car to avoid the risk of infection. You're also required to bring your own mask and follow the SOP. No mask, no ride!